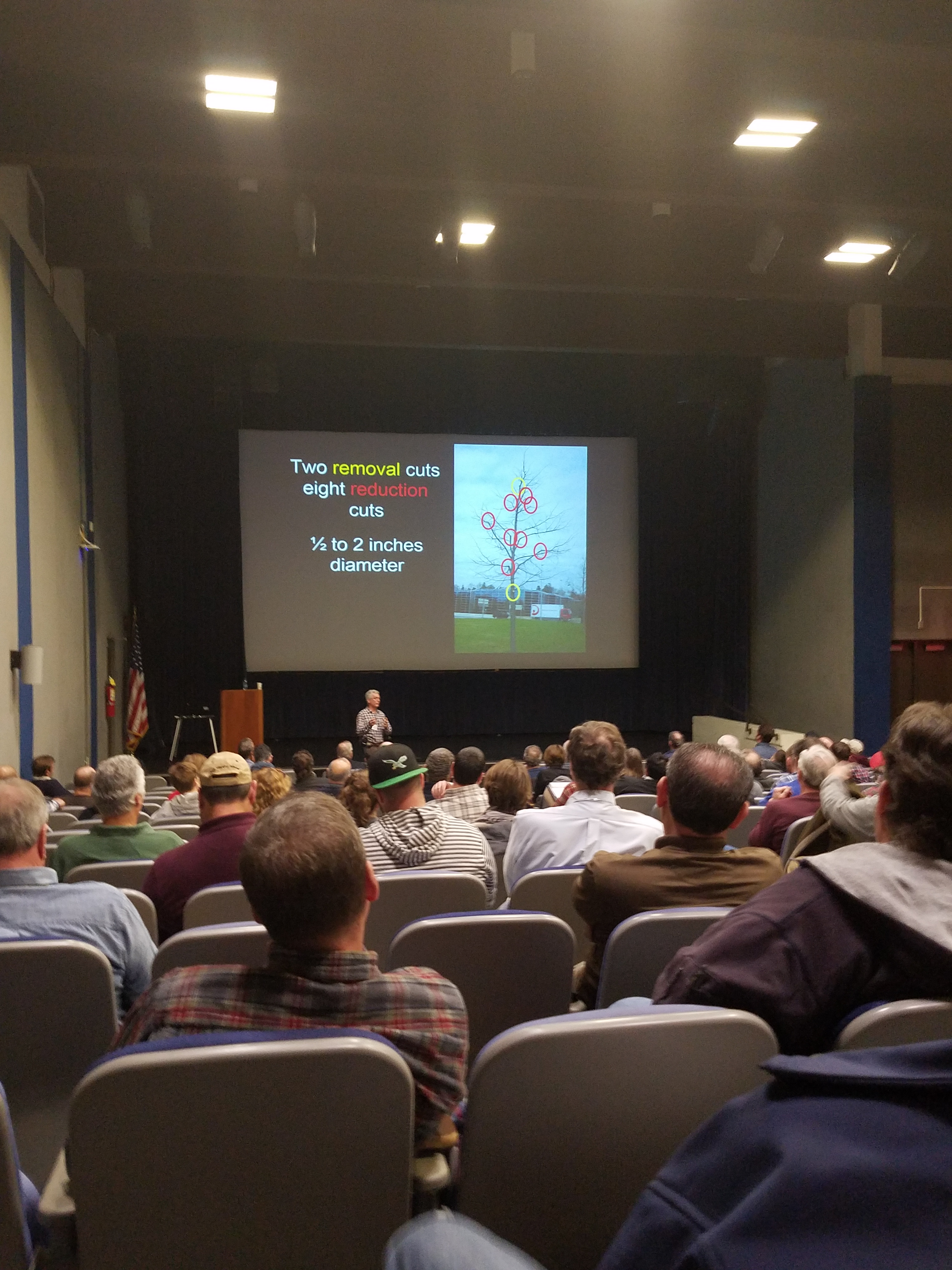 Our team  went in full force to the Long Island Arborists Association's 45th Annual Tree Symposium at Hofstra University. We  were able to get information and ask scientific experts about some of the upcoming tree and ornamental pests facing us on Long Island. These include: Emerald Ash Borer, Southern Pine Beetle, Asiatic Long-Horned Beetle, White Prunicola Scale, Oak Wilt, Boxwood Blight and others. We learned about new techniques and materials that can be used to help control many of these problems.
In addition, we also learned of newer techniques for pruning, cabling and rigging deciduous trees to improve their life span and aesthetic shape. These practices will be very helpful in taking care of our clients' trees.
Please call our office or email us if you'd like to be put onto an advanced Plant Health Care program or if you need pruning and cabling done on your trees to withstand Long Island's storm seasons.